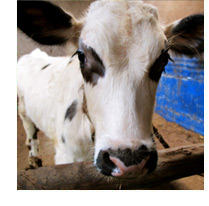 Chipuka
Chipuka, meaning "sprout" in Swahili, is our program devoted to small loans and business development intended to help raise the income levels of impoverished communities in rural Tanzania.
Most recently, Knock has instituted loan disbursement and business advising to several individuals in pursuit of business initiation and/or growth with our primary focus on productive assets in agricultural development and animal husbandry.
In the past we were involved in developing and funding the Poverty Eradication Piggery project, an income-generating development venture through which fifty families received assistance to construct a pigpen, with the aim that each family would care for the pigs and use the income from the sale of the piglets to support the basic needs of family members.
Our goal for future years is to continue building up a revolving loan fund that will allow Knock to help people lift themselves out of poverty.